Fancy bagging them a £300 Amazon Gift Card whilst adding to your own commission/Self Gen targets?
Send us your referral below
Just follow these easy steps and you're good to go:
1. Fill in the form opposite, making sure all of the fields are completed with the new prospect's details, then click NEXT STEP
2. Do the same for the client/prospect who provided you with the new lead and click NEXT STEP
3. Select your name from the drop-down box, followed by the name of the BDC who is following up your referral lead
4. Click SUBMIT and you're good to go
5. Keep an eye on your commission/targets to see if the prospect becomes a client. When they do, the client will receive their £300 Amazon.co.uk Gift Card
You're in the right place!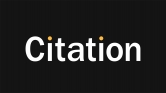 Received a referral from a client or prospect?