December is a notoriously difficult time in offices and workplaces up and down the UK.
The final push to the end of the year is often a combination of staff being stretched to finish work before the December deadline, covering for team members who are using up the last of their annual leave, and frequent social events on work nights. It makes for a frazzled, often fraught, yet potentially enjoyable month. It's up to employers and managers to create a fun atmosphere in the office over the Christmas period.
This can be one of the most lively and rewarding times of the year. It can bring with it a number of benefits for employees (and employers), including boosting morale and decreasing absenteeism. This has the knock-on effect of increased productivity and profits in a busy time of year. Engaging employees with the business through events like the Christmas party and bonuses is a great way to do this.
It is however important that employers and managers remain compliant and in line with best practice. Here's some advice from our experts;
The Christmas Party & Festive Social Events
Let's start with arguably the most anticipated night in the work calendar, the Christmas Party.
Our Head of Employment Law, Andrea O'Hare says:
"It's important to let staff know that the Christmas Party is a celebration of the achievements of the year and that the company wants everyone to enjoy themselves and let their hair down."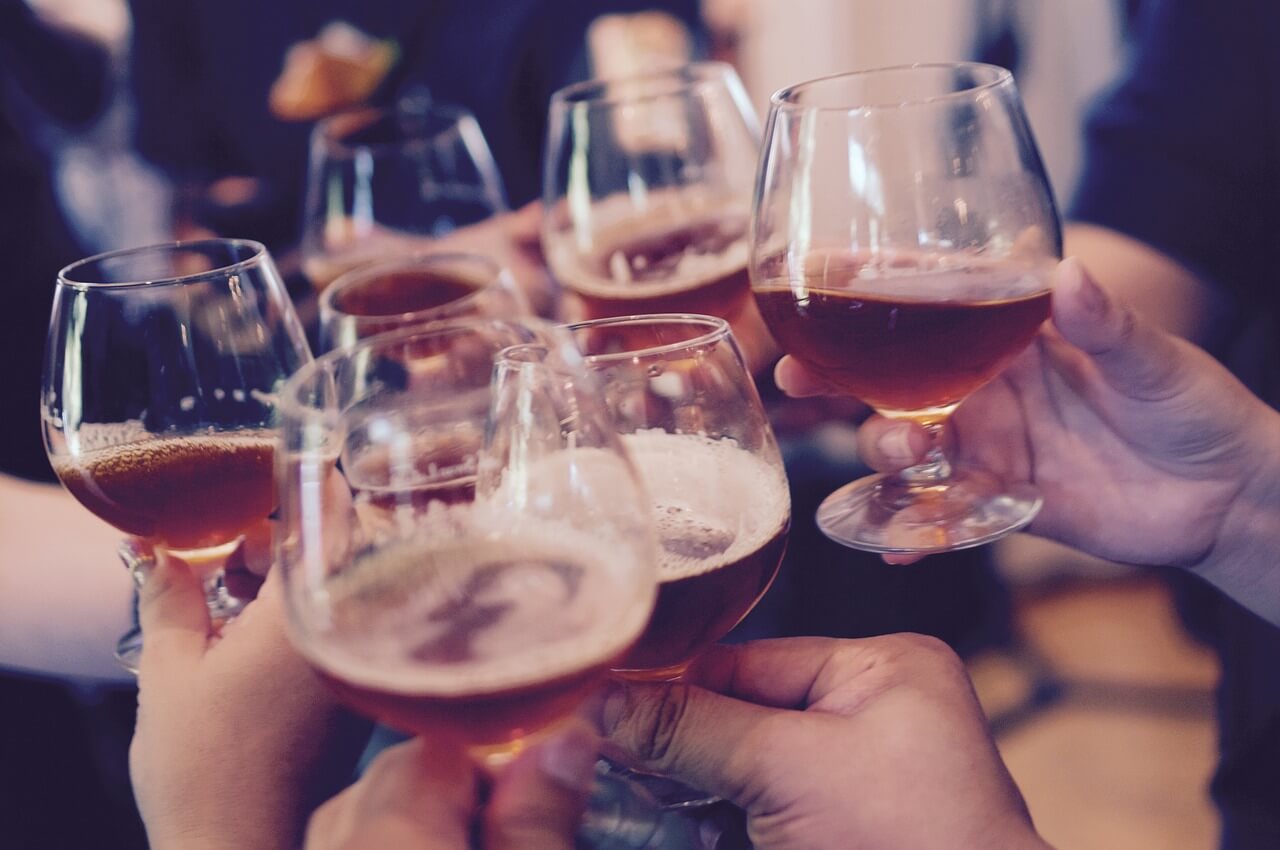 With employees letting their hair down, can come a bit too much merriment, regretted the next morning, even in some cases affecting individual's future careers. Andrea continues
"It's important to find the right balance as these events are useful social and team building activities, but can easily go wrong, with a high risk for misconduct or even gross misconduct."
"Make it clear that as a work event people are still required to act in a polite and courteous manner to others and inappropriate behaviour or misconduct may still be dealt with via the disciplinary process. From the outset, ensure you set clear boundaries and expectations particularly regarding alcohol consumption and lewd conduct. Always be mindful that there is still a duty of care on the employer."
Andrea has a few tips on how to mitigate this risk:
Confirm that it is a work event and, as such, will be an extension of the workplace.

Confirm that nobody under the age of 18 should be drinking (unless the venue allows, e.g. a restaurant) and that employees must not drink and drive.

If appropriate, state what transport/accommodation is being provided.

Confirm that disciplinary action will be taken for inappropriate behaviour at the party.

Confirm that disciplinary action will be taken for those rendering themselves unfit for work the next day.

Remember, always finish by reiterating that the main purpose of the party is to thank staff for their contribution over the past year. It's a time to celebrate that, and for everyone to enjoy themselves.
Considering those who don't celebrate Christmas
The UK is extremely culturally diverse, with many workplaces reflecting this. As an employer or manager it's important to consider those who don't celebrate Christmas. Andrea says "the first step is to encourage inclusivity.
Don't assume that an employee who doesn't celebrate Christmas, doesn't wish to attend any organised celebrations. It's also especially important to respect those that choose not to attend." Here are some tips to ensure you consider all of your employees at this time of year:
Take into account all dietary requirements if organising food as part of the celebrations
Consider if consuming alcohol will cause offence to some employees
Think about organising events to celebrate other religious festivals in line with the demographics of the workforce
Snow Days
Snow can cause any number of difficulties for staff getting to and from work. The traffic might be slow, trains affected, and some employees may even be snowed in. It happens every year.
It's up to employers and managers to ensure that a proper policy is in place prior and that each and every employee is aware of it.
Some tips include:
Advise staff to plan ahead in case transport is impacted by traffic and public transport timetables are reduced.
Advise employees of the requirement to make contact with work to update you of lateness.
Decide what will happen with regards to pay. Employees are not automatically entitled to pay if they are unable to get to work due to travel disruption.
Consider adopting a flexible way of working – this can include flexible working hours, the chance to work from home with the provision of laptops and smartphones.
School closures are an emergency situation and legally an employee is entitled to take unpaid time off to look after dependants. Be mindful as a Tribunal will decide what is deemed reasonable to make alternative arrangements for childcare.
Ensure a fair and consistent approach is adopted to avoid Tribunal claims.
Lateness unrelated to adverse weather conditions is still a potential disciplinary matter.
Looking after your employees is integral at this time of year. Creating a fun, festive office environment, and rewarding 12 months of hard work is the way to ensure happy and productive staff members.