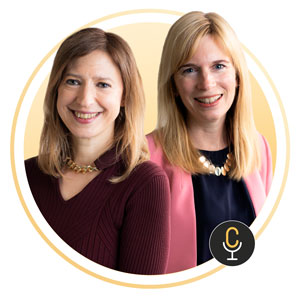 Please note: this episode was recorded on 9 November 2021 and is accurate at the time of release. However, as this is an evolving topic, we recommend listeners seek specific advice on any individual cases.
From 11 November 2021, all care home staff and anyone entering a care home in England (unless self-certified as exempt or medically exempt) must be fully vaccinated.
This legislation has presented some significant challenges to employers ever since it was announced. Now, as we move into the next stage of this process – and with the self-exemption status period running until 23 December – it's important to know what your next steps are as an employer.
Join our host and Head of Employment Law, Gill McAteer, as she welcomes our Professional Support Leader, Emma McGrath, as they discuss:
What the guidance means and the challenges which care businesses are now facing
Exemptions from the regulations
The temporary self-exemption period and what are the next steps for employers
The implications of the regulations beyond the care sector
If you want to find out more or have any topic suggestions you'd like to hear in the future, just drop us an email at podcast@citation.co.uk or head over to our website citation.co.uk for our latest articles and resources.
Headphones ready? Tune in now!
Listen now on all major streaming services or on our website:
Spotify – https://spoti.fi/3pfaahj
Apple Podcasts – https://apple.co/3jl6b1Q
Google Podcasts – https://bit.ly/3ioAYL1.
Our website – www.citation.co.uk/podcast
Check us out below!
https://www.citation.co.uk/podcast/
https://www.linkedin.com/company/citation-ltd/
https://www.facebook.com/CitationLtd/
https://twitter.com/citationltd