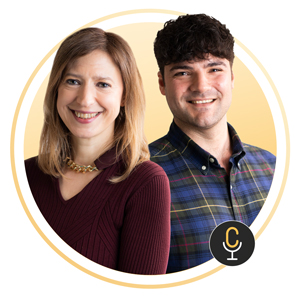 Join our hosts, HR and Health & Safety experts, Gill McAteer and Michael Brown, as they answer YOUR questions to help you prepare your business and people for 'Freedom day' from 19 July and onwards across the UK.
In this brand-new episode, Gill and Michael answer all your HR, Employment Law and Health & Safety questions, including:
Bringing your people back and the considerations involved
Changes to your risk assessment controls following the end of restrictions, removal of social distancing and face-coverings
The ethical and legal considerations around vaccinated and unvaccinated employees
Plus, much more!
If you want to find out more or have any topic suggestions you'd like to hear in the future, just drop us an email at podcast@citation.co.uk or head over to our website citation.co.uk for our latest articles and resources.
Headphones ready? Tune in now!
Listen now on all major streaming services or on our website:
Spotify – https://spoti.fi/3pfaahj
Apple Podcasts – https://apple.co/3jl6b1Q
Google Podcasts – https://bit.ly/3ioAYL1.

Check us out below!
https://www.citation.co.uk/podcast/
https://www.linkedin.com/company/citation-ltd/
https://www.facebook.com/CitationLtd/
https://twitter.com/citationltd