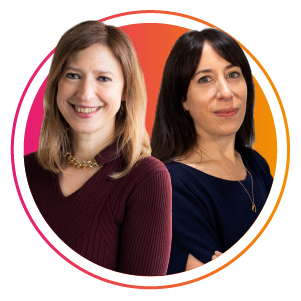 Please note: This episode was recorded on 27 October 2022. All information was correct at time of recording.
The catchily-named Retained EU Law (Revocation and Reform) Bill is currently making its way through Parliament and is set to be the biggest shake-up of UK Employment Law in decades. The basic idea of the Bill is to address and potentially reform or replace all EU law which is currently still in place in the UK following Brexit.
Listen to must-know expert insight – such as what the Bill involves, what's set to happen over the next year, and the implications for business owners – in this bitesize podcast episode hosted by Citation Director of Employment Law, Gillian McAteer.
Want to hear more?
If you want to find out more or have any topic suggestions you'd like to hear in the future, just drop us an email at podcast@citation.co.uk or head over to our Resources page for our latest guides, checklists and articles.
Headphones ready? Tune in now!
Listen now on all major streaming services or on our website:
Spotify – https://spoti.fi/3pfaahj
Apple Podcasts – https://apple.co/3jl6b1Q
Google Podcasts – https://bit.ly/3ioAYL1.
Check us out below!
https://www.citation.co.uk/podcast/
https://www.linkedin.com/company/citation-ltd/
https://www.facebook.com/CitationLtd/
https://twitter.com/citationltd