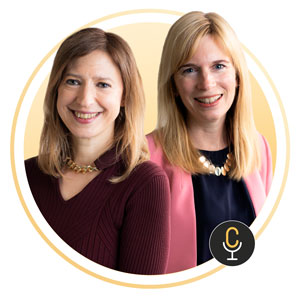 Please note: this episode was recorded on 30 June 2021. All information was correct at time of recording.
On 10 June, the Home Office published a draft Code on changes to right to work checks for European citizens from 1 July 2021. Updated guidance to employers on conducting checks under the new rules was then published on 18 June 2021.
These updates come following the UK's official exit from the European Union on 31 January 2020 and just before right to work checks change on 1 July 2021 and it's vital that employers get them right, as failure to do so carries with it both criminal and civil penalties. But what changes for employers from 1 July?
In this exclusive new episode, our podcast host and Citation's Head of Employment Law, Gill McAteer is joined by Employment Law Manager Emma McGrath as they discuss the recently published guidance on these new rules, why right to work checks are so important, what new checks are coming into force for European citizens who want to work in UK and the different ways employers can check someone's right to work.
And if you want to read the full employers' guidance on right to work checks, you can view the Home Office's official document here.
If you want to find out more or have any topic suggestions you'd like to hear in the future, just drop us an email at podcast@citation.co.uk or head over to our website citation.co.uk for our latest articles and resources.
Headphones ready? Tune in now!
Listen now on all major streaming services or on our website:
Spotify – https://spoti.fi/3pfaahj
Apple Podcasts – https://apple.co/3jl6b1Q
Google Podcasts – https://bit.ly/3ioAYL1.

Check us out below!
https://www.citation.co.uk/podcast/
https://www.linkedin.com/company/citation-ltd/
https://www.facebook.com/CitationLtd/
https://twitter.com/citationltd