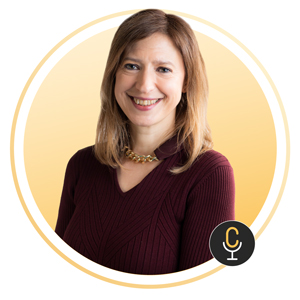 Please note: this episode was recorded on 15 June 2021. All information was correct at time of recording.

After the latest government announcement, the extension of the fourth phase of the roadmap has caused confusion for many employers, especially when it comes to homeworking.
With variants of concern causing a U-turn on the dropping of restrictions, and work from home guidance remaining in place for at least another four weeks, many employers are left facing continuing management of remote workers, while considering if homeworkers is right for their business in the long-term.
In this brand-new episode, Citation's Head of Employment Law and podcast host, Gill McAteer, explores how to manage homeworking in your business and creating and implementing an appropriate homeworking policy. Plus, she shares insights and tips on how to monitor the success of homeworking, communicating your stance to employees and how to address challenges with employees who refuse to return to work when the time comes.
Headphones ready? Tune in now!
Listen now on all major streaming services or on our website:
Spotify – https://spoti.fi/3pfaahj
Apple Podcasts – https://apple.co/3jl6b1Q
Google Podcasts – https://bit.ly/3ioAYL1.

Check us out below!
https://www.citation.co.uk/podcast/
https://www.linkedin.com/company/citation-ltd/
https://www.facebook.com/CitationLtd/
https://twitter.com/citationltd