Holiday pay can seem like a minefield, and with the ever changing case law in this area it can be complex to understand and apply.
It's also one of the areas of Employment Law where employees research their rights most, so it's imperative that you ensure that you're paying the right amount to each and every
employee.
Here's our guide to the absolute basics of holiday pay.
What does holiday pay include?
Standard holiday pay should be basic pay; plus
Commission linked to the performance of the role
Any other allowance which is intrinsically linked to the performance of the role, i.e. bonuses
Any payments which relate to a worker's personal and professional status, i.e. bonuses
What isn't included in holiday pay?
You don't have to factor in payments that are only paid occasionally to enable an employee to carry out their role, such as ad hoc travel expenses.
Normal v actual hours for 'pay purposes'
To calculate holiday pay you need to consider what are 'normal' hours for the employee. Note that the Employment Rights Act 1996 distinguishes between those with 'normal' working hours and those who don't have them. When calculating holiday pay take into account:
what is stated in the contract of employment AND
what has happened in practice?
A particular number of hours would have to be worked and paid for over a sufficient period of time in order for that number to become 'normal'. Where a worker has 'normal' hours, but his pay varies, such as shift workers or piece workers, pay is normally calculated over a 12 week average.
If the pay of a worker with normal working hours does not vary with the amount of work done and therefore their pay does not typically change, then they are entitled to holiday pay at the amount which is payable throughout their normal working hours in a week; i.e. their basic pay.
So, what about overtime?

There are a number of different types of overtime. If overtime is 'regular' and actually forms part of a worker's 'normal' contractual expectation for pay, then it should be included in the holiday pay calculation.
If overtime is truly voluntary, sporadic and does not form part of the 'normal' hours and regular pay, currently it does not need to be included as part of holiday pay.
However, case law is rapidly progressing in this area, so please keep looking out for changes.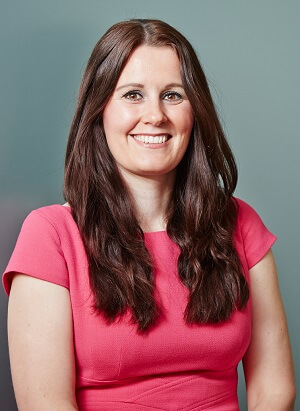 What Rosemarie McArdle, Assistant Head of our Employment Law Team, advises:
"Voluntary overtime is a difficult area at present and a careful assessment as to whether overtime is truly voluntary or not needs to be made before clients decide whether to include it in holiday pay or not. Further there are some low level Employment Tribunal decisions on this, which indicate it may need to be included in the future, however, we await judicial guidance on this before we can advise with certainty."
The grey area of the case law
Technically employers are duty bound to ensure holiday pay includes the items discussed above or risk claims. However, this is a hot topic right now and there's grey areas in the law. Keep in mind the following points, and if in doubt, speak to a HR or Employment Law advisor.
Whether voluntary overtime is part of 'normal remuneration'

How to identify which days fall within the basic entitlement for 20 days/four weeks' holiday. The current cases only apply to the 20 days based on EU law, not the additional 8 days based on UK law.

What reference period should be used for commission, bonuses and other allowances, i.e. how do you deal with quarterly commission or annual bonuses, etc., and how do you factor these into the calculations.

Over what period must a payment be made for it to be considered part of 'normal remuneration', i.e. how many overtime shifts or commission payments must be recorded 
Still unsure? If you are a client, please speak to our Employment Law advice line on 0345 844 4848 for any further questions or to discuss alternative commercial options.
If you are not yet a client, please call our specialist business team on 0345 844 1111 to find out how having access to the Citation Employment Law Advice Line could keep you compliant, save your business money and help you flourish.